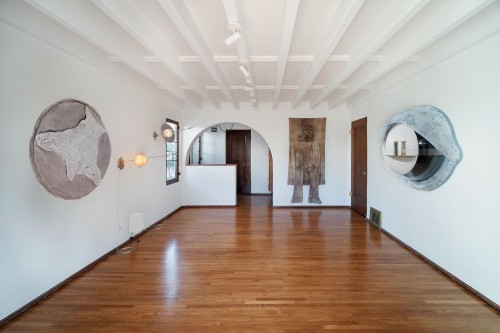 Del Vaz Projects, from the Farsi phrase دست و دلباز (dæst ō del bāz), meaning open-handed and open-hearted, was founded in 2014 as an intimate exhibition platform located in the guest bedroom of Jay Ezra Nayssan's apartment in west Los Angeles. The mission was to provide a space that would serve as an incubator for both emerging and established artists and their alternative proposals, preserving and nourishing the unique and vibrant pulse of the city's arts community.
Since 2021, Del Vaz Projects has been operating exclusively as an arts non-profit within the meaning of Section 501(c)(3) of the Internal Revenue Code. As a curatorial platform, the organization provides opportunities to artists and the public through a variety of activities that include but are not limited to: exhibition programming; artist-stays; publications, and public events and workshops.
HOURS: Del Vaz Projects is currently closed for the fall.