Film Screening: Eva Hess with Introduction by Director Marcie Begleiter
341-B S Avenue 17
Los Angeles, CA 90031
Directions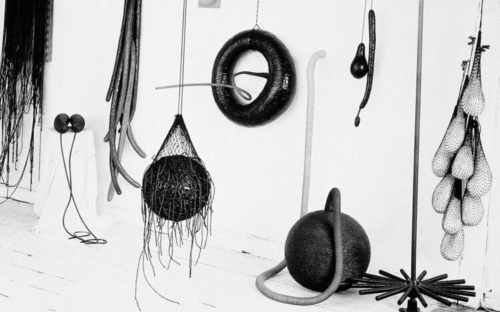 Friday, December 1st, 6pm | Film Screening of Eva Hesse with an introduction by Director, producer, and artist Marcie Begleiter
SCREENING TIME:
6PM DOORS
7PM SCREENING BEGINS
9PM END
FILM AND DETAILS:
Eva Hesse, A film by Marcie Begleiter, Director, Writer, Producer 
The Director will be present to introduce the film and be available for a Q & A following
the film.

Duration: I hour 48 minutes
Trailer: https://www.youtube.com/watch?v=aov6R8qmf10

Description:
Eva Hesse, a documentary that explores the journey of an extraordinary woman; an artist whose life was in dynamic interplay with the development of her ground-breaking work. The story takes place in the excitement of 1960's NY; the downtown art scene with the creative community, in their studios and on the streets plays a major role as does the burgeoning feminist movement. The film also explores her youth as a Jew in 1930's Germany, a country she returned to in 1964 to face her past and forge her future. A poignant look at a profoundly talented artist whose career, as it was beginning, ended in both tragedy and triumph. I selected this film because Eva Hesse had a profound effect on my life as an artist. She was a role model to me and countless other women because she broke down so many doors for all of us.