Wönzimer
341-B S Avenue 17
Los Angeles, CA 90031
Directions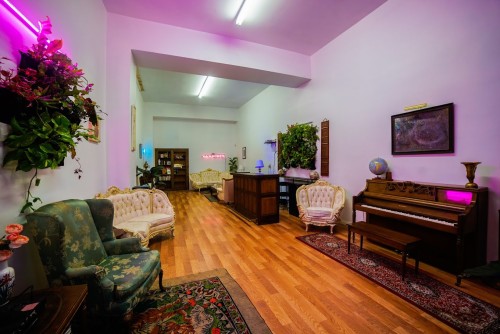 Founded by two independent visionaries—Swiss artist and musician Alaïa Parhizi, and American entrepreneur Aidan Nelson—Wönzimer emanates a young, lively energy that is cultivated through professional leadership and a genuine love of innovation and diversity.
Wönzimer, which means living room in German, is a place where everyone is welcome. These ideals are indeed the foundations upon which Wönzimer thrives and lives. It is precisely this interest that has given Wönzimer its magic, as well as a living history of joyful, spontaneous interactions that it has inspired between extraordinary individuals from all walks of life.
Wönzimer is interested in unique voices from all different backgrounds to inspire and question the world we live in today. And it does this through an ever-evolving embrace of the vast creative potential of human beings. You are welcome here, so come share your voice at Wönzimer!
HOURS: WED-SUN, 12-7PM