WENDE TIMES
Nov. 11, 2023 – Apr. 7, 2024
10808 Culver Blvd,
Culver City, CA
90230
Directions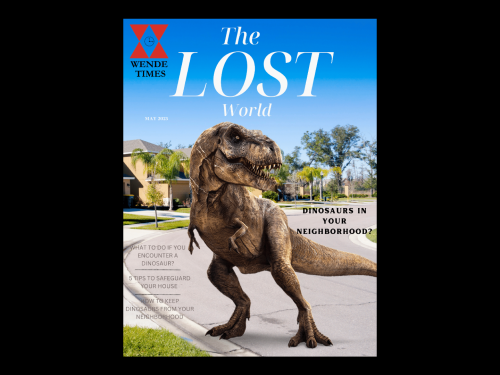 With the rise of social media, conspiracy theories, and AI-generated fake news stories, we are experiencing a crisis of truth. At this crucial junction, the Wende Museum steps in to once and for all restore our belief in objective facts. Wende Times guarantees the truth and nothing but the truth. Check it out for yourself.
Wende Times was conceived and executed by six high school students from Watts during their internships at the Wende Museum. Reflecting on the meaning of truth and the role of media in their own lives, they reference the original function of the guardhouse as a check-in booth at the entrance of the East German news agency ADN – Allgemeine Deutsche Nachrichtendienst. Notice the magazine covers from the Cold War period in East and West, and try to identify the covers designed by the students, as they refer to the incredibly true news stories on the iPad.
This project was conceived by Destiny Avelar, Emiliano Diaz, Vanessa Garcia, Michelle Lagunas, Angel Lopez, and Cristina Muñoz. With support from Joes Segal, Emma Diffley, Ananya Madiraju, Andrew Hartwell, and AI.