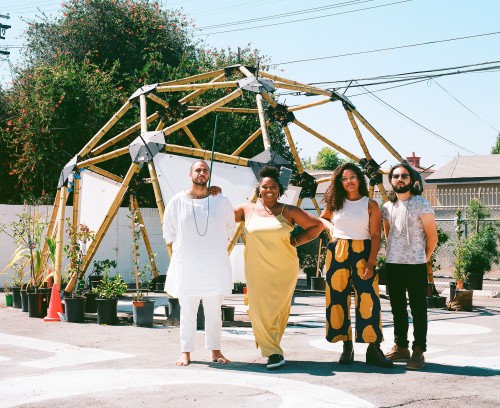 Just south of Manchester and off Crenshaw stands tall a former dairy mart.
Home to an artist collective and art gallery dedicated to shifting the trauma-induced conditions of poverty and economic injustice, bridging cultural work and advocacy, and investigating ancestries through the lens of Inglewood and its community.
What these black and transnational identities seek is an imagination of new collective memory through programming, events, and arts installations that cultivate and nurture communal arts and education.
The Crenshaw Dairy Mart emerges from an investment in abolition, modes of accessibility in art practice, and weaving community solidarity through new memories.