Shuzo Azuchi Gulliver: Synogenesis
720 N Highland Ave
Los Angeles, CA 90038
Directions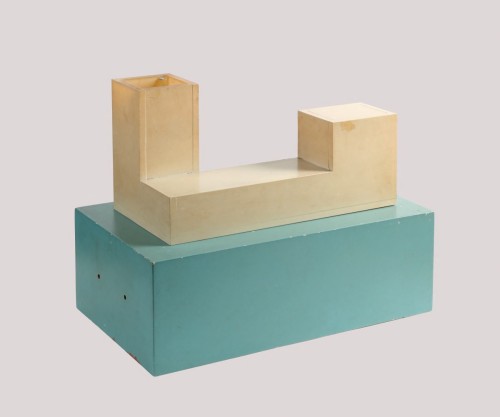 Nonaka-Hill Gallery is delighted to present Shuzo Azuchi Gulliver: Synogenesis, which marks Azuchi's first West Coast solo exhibition, encompassing multimedia works spanning from 50 years of the artist's dynamic career.
In 1963, after finding a book on the works of Marcel Duchamp, written entirely in French -Shuzo Azuchi was inspired by the liberating qualities he saw in the works, prompting him to commence his first Happenings in highschool. Staging performances such as, Grassfields (1963), in which 9 performers weeded a 9m x 9m plot of the schoolyard, while viewers watched from the roof.
In 1967, Azuchi studied philosophy at Ritsumeikan University, during this time Azuchi met international members of Fluxus, picking up the nickname "Gulliver," and leading him to broaden his artistic practice with developments in expanded cinema. Using his own body as a reference point, Azuchi charts the bodily relation to space, time, and empirical data. The influence of Duchamp retained in Azuchi's documentary approach to artistic production. Cataloging both the physical and intangible world (space, sound) and calling to question the necessary structures (organic and constructed) which define us.
Although Azuchi's body of work is far ranging, they call to attention the necessary structures fundamental to life - whether that be the physical body, the structuring of language as an agreement of sounds, symbols and their meanings, or the construct of time. Azuchi's cataloging of the world provides not only a humorous perspective on the nature of reality, but also a method in the search of meaning and truth.
Shuzo Azuchi 'Gulliver' (b. 1947; Shiga Prefecture, Japan). Shuzo Azuchi Gulliver lives and works in Tokyo, Japan. Selected solo exhibitions include Breath-Amorphous (2022) BankArt, Yokohama (Japan); Cinematic Illumination (2020) Museum of Moderm Art (United States); La dolce vita (1999/2015) (2015) Neue Kunstverein Wuppertal, Wuppertal (Germany); Shuzo Azuchi Gulliver (2009), Dieci.Due Arte, Milano (Italy). Permanent installations and public/museum collections include Shiga Museum of Art (Shiga, Japan); The National Museum of Modern Art, Kyoto (Kyoto, Japan); Tokyo Photographic Art Museum (Tokyo, Japan); Museum of Modern Art (New York, United States).