FROM PAPER TO OBJECT: MULTIPLES AT GEMINI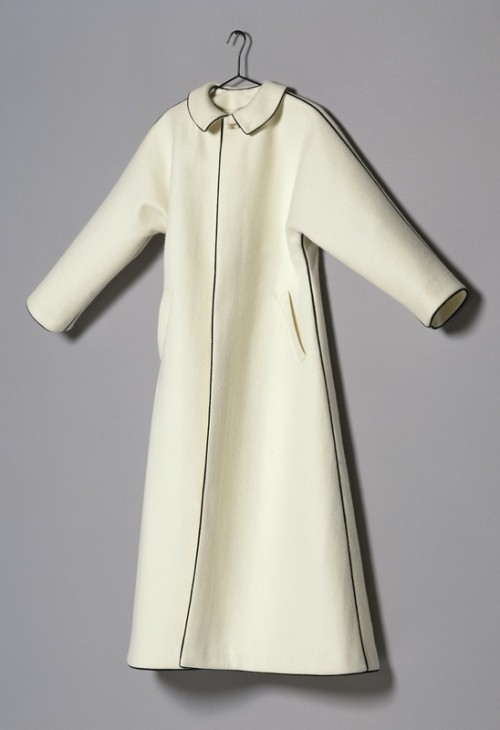 Gemini G.E.L. is pleased to present an exhibition bringing together more than 30 sculpture editions published over 43 years. The exhibition will be on view from October 7 through December 22, 2023, with an opening reception on Saturday, October 7 from 3pm to 6pm.
Gemini was founded in 1966 with an initial focus in printmaking, specifically lithography, but the artists soon led the workshop into technical innovation and multiples fabrication. Beginning with Claes Oldenburg's revolutionary 1969 polyurethane relief over lithograph, Profile Airflow, Gemini artists continued to push beyond the printed image and pursue three-dimensional editions through experiments in material, technique, form, and repetition. Perhaps most plainly observed in Jonathan Borofsky's Foot Print in Copper (left) (1986), a chemicallyetched copper plate that theoretically could produce a sizeable etching, many multiples on view in the exhibition reference printmaking, originate from printing-inspired ideas, or expand on the processes and materials used. Embracing printmaking's most intrinsic material, paper, Ann Hamilton's delicately pleated ciliary (2010), initially began with an unresolved lithographic print edition, and through her renowned exploration of textiles, innovation and curiosity, she combined paper and silk into a series of uniquely colored objects. Meanwhile, Franz West contemplates lunar connections through his papier-mâché Honeymoon (2012), the pulp coming from the French newspaper Le Monde (translating to "the World" and homophonic with "the Moon" in English). Ken Price and Richard Tuttle approach their clay multiples conversely: Price creating editions of moldcasted and hand-painted ceramic objects and Tuttle producing unique individually hand-formed series. Referring to Tiles (2011), but applicable to all of Tuttle's clay projects at Gemini, ceramic arts expert Garth Clark wrote: "Tuttle approached the project as an extension of his printmaking endeavors; the unaltered tile was the first 'run,' and the ensuing changes made by Tuttle were done on each tile in a very specific sequence, equivalent to the way the imagery on an editioned print is built up and developed." Robert Rauschenberg and Edward & Nancy Kienholz implement screenprinting in their dimensional editions. Borealis Shares I (1990) features Rauschenberg's distinct collaged-motif screenprinted onto the panels of a functional brass chair that also evokes a printing plate. The Kienholzes use screenprinting on plexiglass to create the repeated imagery grounding the 3-D helmeted tin air duct mounted in their 1991 'Duck' assemblages. While Borofsky, Oldenburg, Kienholz, and West are recognized foremostly for their sculptural work, often at epic scales – not to mention Frank Gehry's world renowned architecture and Rauschenberg's groundbreaking "Combines" – working in multiples allows artists' work to be produced and experienced at intimate scales. Even under the constraint (or benefit) of repetition or 'multiplicity,' multiples at Gemini stimulate approaches and ideas that otherwise might not be realized. A complete list of the artists in the exhibition include Jonathan Borofsky, Sophie Calle, Frank Gehry, Ann Hamilton, Edward & Nancy Kienholz, Claes Oldenburg, Ken Price, Robert Rauschenberg, Susan Rothenberg, Analia Saban, Mark di Suvero, Richard Tuttle and Franz West.