JOE RAY: FIFTEEN CORNERS
831 N Highland Ave
Los Angeles, CA 90038
Directions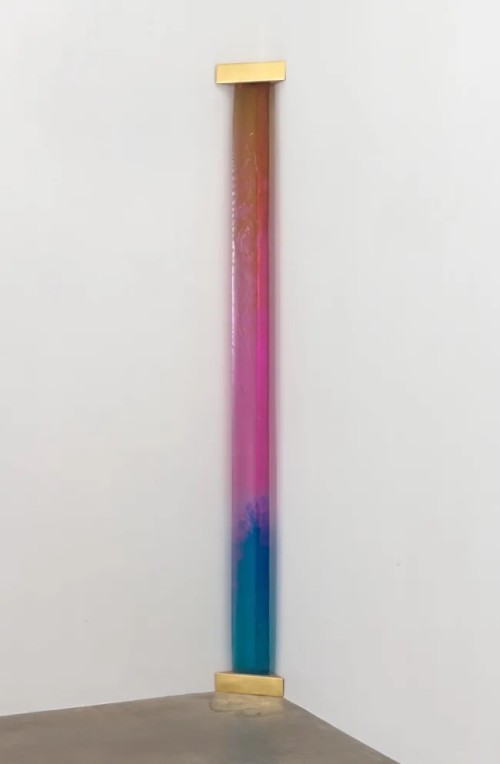 Initially, my first thought of it was that you might walk into the space and wonder where the art is, you may not see it. You could miss it.  But that's part of the experiment.
Diane Rosenstein is pleased to present Fifteen Columns, a solo exhibition by Joe Ray. For his third exhibition with our gallery, Ray will present an environmental installation of cast resin sculpture and a single painting. Drawing on the ideals of Minimalism and the California Light and Space movements, Ray has cast triangular spectral columns that will each stand throughout the gallery. 
Fifteen Columns will include one single painting which Ray describes as a tribute to Miles Davis' great ballad, 'Blue In Green,' the third tune from Davis' legendary 1959 album 'Kind of Blue.' This monumental painting – which Ray calls Cupcake – is a fourteen-foot triptych, the latest (and largest) in his ongoing series of abstract "Nebula" skyscapes. 
Positioned on the floor, in the middle of the open gallery, will be a Lunar Kart  ­– a sculpture of steel, cast resin, and plexiglass. This astro-vehicle will transport a resin object the artist calls a "Whatnot," a remnant of his plastic castings. 
Joe Ray: Fifteen Columns opens Saturday, September 16 with a reception for the artist.