We Are Not Strangers Here: African American Histories in Rural California
Aug. 5, 2023 – Jan. 21, 2024
600 State Dr, Exposition Park
Los Angeles, CA 90037
Directions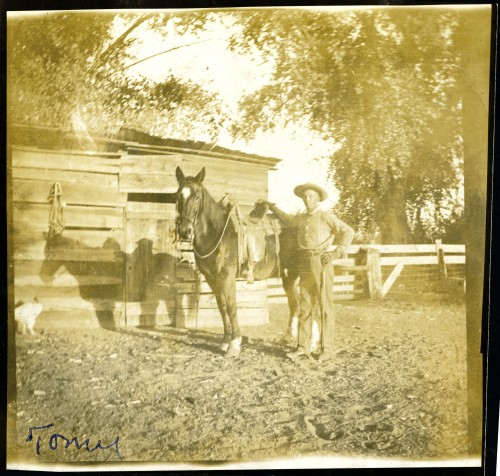 The history of California's rural communities cannot be told without the role of African Americans. For generations, Black Californians have contributed to rural areas, working the land, building homesteads, fighting school segregation, training teachers, establishing independent settlements, and vigilantly protecting equal rights. Stories of these residents challenge myths about early California and create new narratives about freedom, citizenship, and self-governance.
The exhibition's title, We Are Not Strangers Here, refers to the little-known history of African Americans' relationship with wilderness and natural environments. Most Black people who migrated to California preferred metropolitan areas, rejecting agricultural labor because of its association with slavery and sharecropping. But African Americans are not strangers to rural California; the culture of cultivating the earth runs deep.
Through historical photographs, texts, ephemera, video, and archeological objects, this exhibition reveals nineteenth- and early twentieth-century residents living in varied rural landscapes from coastal mountains to the Central Valley and desert communities. Their civic accomplishments helped transform the state. We Are Not Strangers Here highlights the importance of Black Angelenos in particular to these efforts.
We Are Not Strangers Here: African American Histories in Rural California is curated by Susan D. Anderson, History Curator, with consultant Amy Cohen. A related traveling banner exhibit is appearing at smaller museums across California.