Trey Hurst: FOUNDATION
5376 W Adams Blvd
Los Angeles, CA 90016
Directions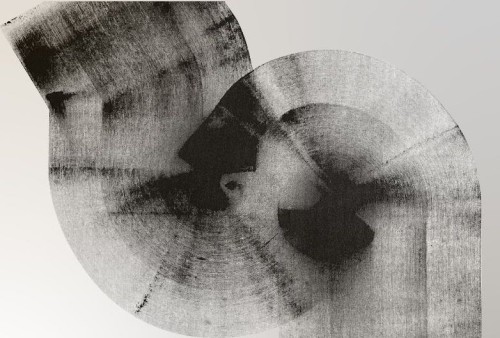 Band of Vices is honored to announce the upcoming US solo exhibition debut by Trey Hurst entitled FOUNDATION.

Comprised of 7 large works on canvas, Trey draws inspiration from the constant making and remaking of patterns in our built environment, the lines and grids of urban infrastructure, and the ways in which our man made structures interact with nature. Additionally, his work is heavily influenced by the history and tradition of pattern in Textile Design. In particular, the use of woven, printed, tufted, and dyed patterns in fabrics and rugs as mechanisms for storytelling and cultural identity.
"What Trey brings to FOUNDATION is a pursuit of balance, combining simple, architectural form and emotional levels, bending them to balance energy." ~ Terrell Tilford, Creative Director
Trey Hurst (b. 1988) is a visual artist and designer, born and raised in Baton Rouge, Louisiana and currently living in Bangkok, Thailand. His abstract work is an exercise in Pattern-Building, using simple and repetitive brushwork. Trey's portfolio consists mostly of abstract ink and watercolor drawings on handmade Saa paper, and bold paintings on raw canvas.

Upon graduating with a Bachelor of Architecture from The Illinois Institute of Technology in 2011, Trey went on to earn a Master of Fine Arts from The California College of the Arts in 2013. In recent years he has returned to his passion for visual arts, and now exhibits his work in Thailand and abroad.

Recent exhibitions found the artist's works at the Art Up International Art Fair Grand Palais, Lille, France as well as the District 13 International Art Fair Drouot, Paris, France.