The Art of Dance
5376 W Adams Blvd
Los Angeles, CA 90016
Directions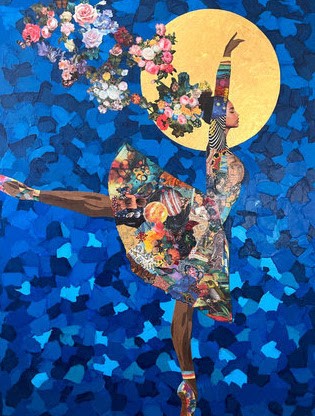 Band of Vices is pleased to host the upcoming exhibition, The Art of Dance, curated by Art | Melanated's Sol and Jennia Fredrique Aponte.

Opening on April 29th, International Dance Day, The Art of Dance promises to be an immersive and transformative experience, bringing viewers into the world of dance through the eyes of some of the most talented visual artists in the county.

We invite you to join us for our special VIP opening celebration on SATURDAY APRIL 29th with special guest DJ, KG Superstar! You won't want to miss this!

VIP opening night will be proudly sponsored by LEXUS.
"The dynamic duo of husband/wife & curators Sol Aponte and Jennia Fredrique Aponte, taste makers in the art community, have linked arms with Band of Vices to bring 5 emerging artists, as well as educational programming to this collaborative effort." ~ Terrell Tilford, Creative Director