Exposure: Native Art and Political Ecology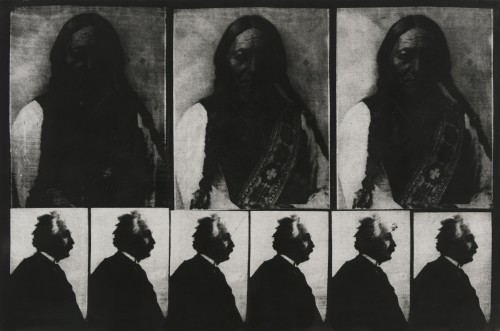 Armory Center for the Arts is pleased to announce Exposure: Native Art and Political Ecology. This group exhibition that features artists's responses to the impact of governmental and corporate actions and policies on Indigenous peoples and lands through nuclear production processes such as nuclear testing and uranium mining. Exposure includes 36 artists and collectives, most of whom are Indigenous, from Australia, Canada, Greenland, Japan, the Pacific Islands, and the United States. The exhibit presents an interdisciplinary mixture of forms including sculpture, photography, collage, fiber, paintings, and virtual-reality experiences. Exposure will be open Friday, January 27 through Sunday, June 11, 2023. A public reception and curator walkthrough takes place Sunday, February 19 at 2pm. Admission is free and open to the public.
Exposure: Native Art and Political Ecology was organized by and first presented at the Museum of Contemporary Native Arts in Santa Fe, New Mexico, a contemporary art venue operated by the Institute of American Indian Arts, in 2021. It was developed by a curatorial team including: iBiennale Director Dr. Kóan Jeff Baysa; Nuuk Art Museum Director Nivi Christensen (Inuit); Hokkaido Museum of Modern Art Chief Curator Satomi Igarashi; Art Gallery of New South Wales Assistant Curator of Aboriginal and Torres Strait Islander Art Erin Vink (Ngiyampaa), and independent curator Tania Willard (Secwepemc Nation). MoCNA's Chief Curator Maneula Well-Off-Man conceived the exhibition.