BRIDGING THE WAY – GROUP FUNDRAISER
661 N. Spaulding Ave
Los Angeles CA 90036
Directions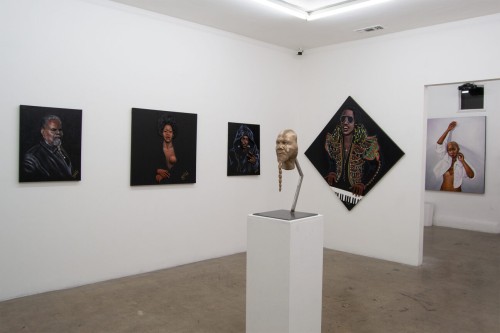 A fundraising exhibition curated by Fulton Leroy 'Mr Wash' Washington in support of building the Art By Wash Center in the city of Compton CA. The studio/community center's mission is to teach art to the community, support under-represented artistic voices, and assist qualifying inmates returning from prison. One third of all proceeds from the exhibition will be donated to Help Us Help Wash, a 501(c)(3) non-profit organization which is helping to make the Art By Wash Center a reality.
Featuring Artists:
Aaliyah J. Bryant
Byron 'Mantooth' Alexander
Fulton Leroy 'Mr Wash' Washington
Holly Silius
Ilesia 'Red' Redman
Wanda 'WanJean' Jones
With outdoor installation by Jerald Cooper for Hood Century
Opening Wednesday, Feb 15th, 6-10pm
Exhibition runs Until March 26th, 2023
Opening night afterparty at APT 200LA
Fulton Leroy 'Mr Wash' Washington, founder of Art By Wash Center, Artist and exhibition curator of 'Bridging The Way' selects the featured artists because he felt each artist displayed a passion for art and unfettered creativity. These artists were underrepresented voices that are determined to leave their mark imprinted in the history of Contemporary art in America and only needed a helping hand. They are part of the larger community that the Art By Wash Studio was created to reach.
To view the available works visit our online shop. Email info@hvw8.com for more information.